Discover your own style and the possibilities of hand lettering at a workshop.
Create your own alphabets for future projects in our Lettering Basics workshops. Or attend a Lettering for Business workshop to learn techniques and hand lettering applications that will enhance your business. Private workshops are subject to availability. Our workshops include supplies and are $25/person or $40/person, which includes a copy of "Just my Type of Lettering" by Chelsie Tamms.
If you are attending an event, take a moment to say so on Facebook and share with your friends.
Private Lettering Lessons are available
Learn how to create unique alphabets and other basics of lettering so you can use hand lettering in a variety of applications and projects from lettering artist Chelsie Tamms in a one-on-one session. Come ready to have your individual questions answered. These lessons are the perfect opportunity to get guidance on a current project or learn the basics to take into any projects you'd like to try.
Listed pricing is for a single individual. Private lettering workshops for parties of six or more are available upon request and subject to availability.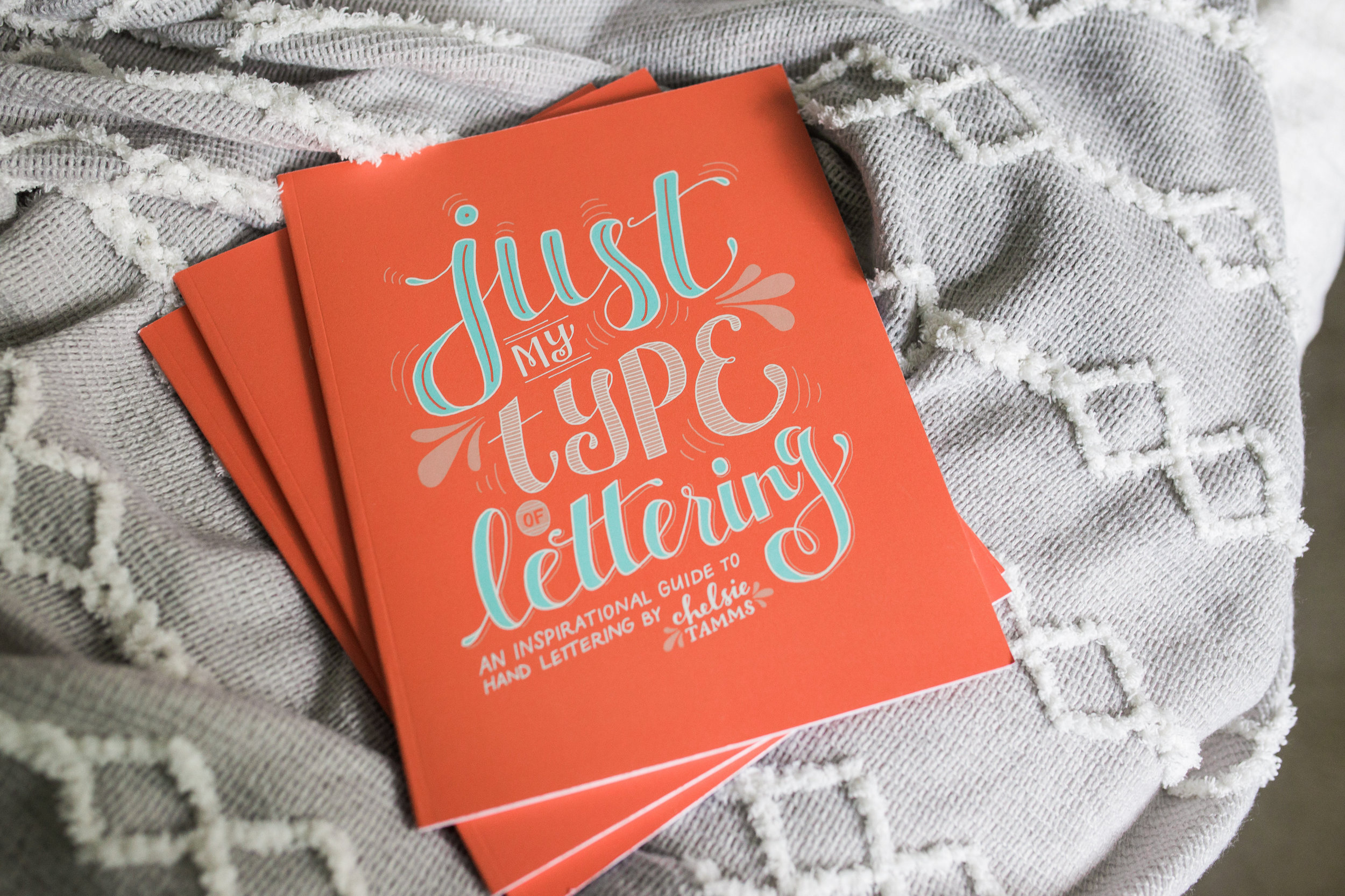 Just my Type of Lettering
40-page, full-color book detailing lettering tools, the creative process, how to vectorize artwork, and much more! It includes a variety of hand-lettered projects ranging from hand-lettered card designs to personalized product designs to poster designs as well as tips and resources for aspiring lettering artists.
The Nest Coworking is located at 820 SW Adams Street in Peoria's Warehouse District.
Check out more pictures of the space on Instagram @thenestcoworking.
Host a private workshop with Lettering Works.
With a minimum of only six (6) attendees needed to host a private workshop, we offer the perfect reason to gather your friends and celebrate a night out (or in) of creating and learning the art of lettering!