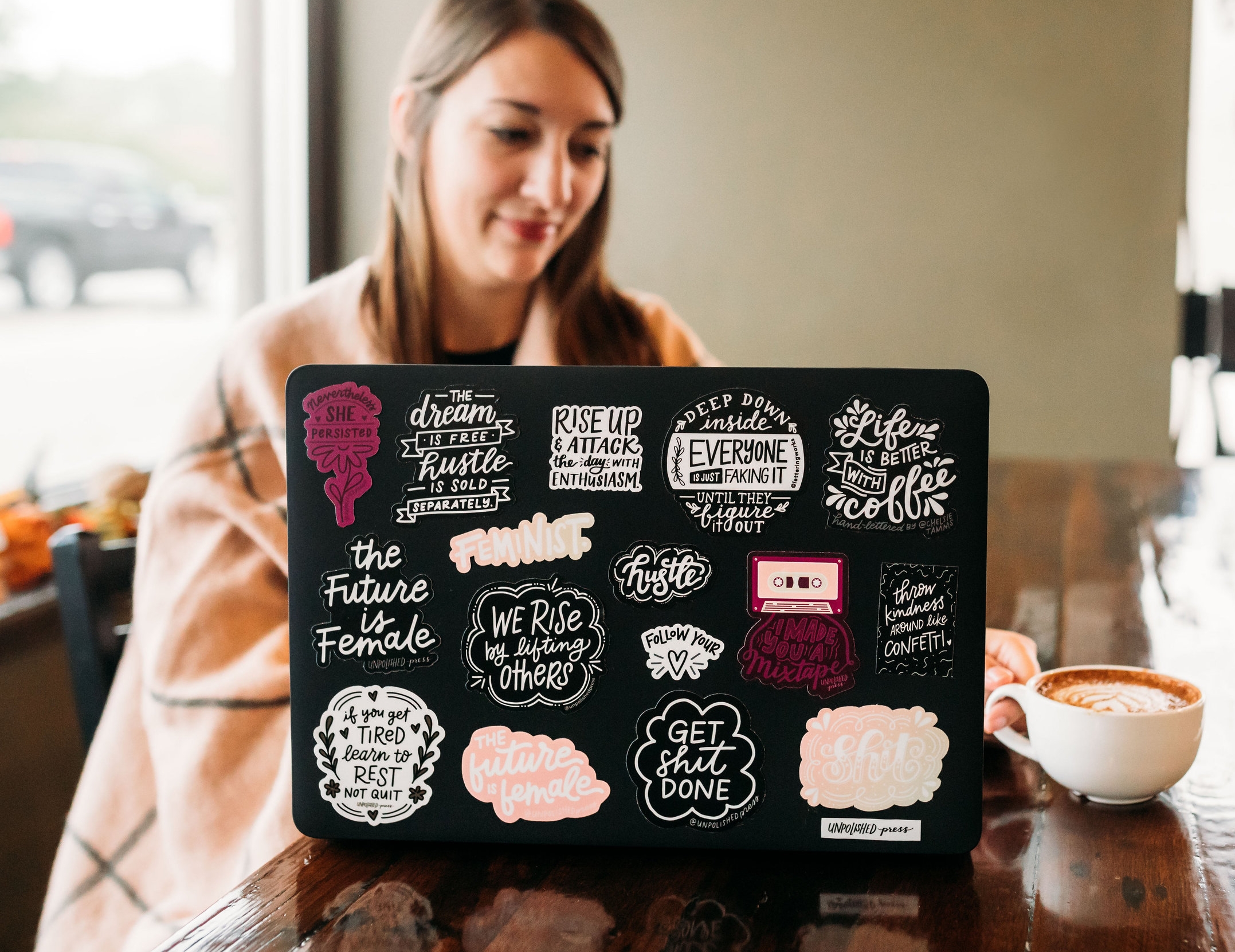 Lettering with a feminist twist
Unpolished Press: black and white everything with an unapologetic touch of femininity, confidence, and empowerment.

We believe in reaching for the stars and a future of strong females. Join us on this new venture of chasing big dreams and maintaining an unparalleled dedication to hustle.
The FUTURE IS FEMALE COASTERS
These coasters are perfect for keeping surfaces clean while sporting a feminist vibe and preventing things from sliding with the durable rubber backing.
• Coasters measure 3.5x3.5'' each, 1/8'' thickness
• Durable, heat-resistant polyester fabric top
• Backed with neoprene rubber, non-slip backing
• Machine washable
Shop our Lettering Works x Unpolished Press Sticker Collection: